DOUBLE GRINDING WHEEL CENTERLESS GRINDING MACHINE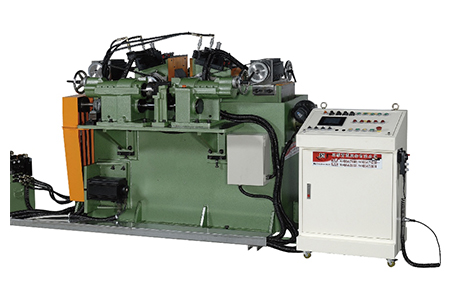 Double grinding system provides double grinding wheel for numerous grinding.
And equips with Tungsten steel polishing disc can provide roll and press type polishing.
Feature :
1. Double Grinding Wheel design increases the cutting efficiency.
2. Tungsten Steel Polishing Disc design increase the production capacity, surface quality and high stability.
3. Improve the roundness of the material.
Type
Input Dia. ( mm )
Working Length ( m )
Speed ( m / min )
1206
ψ 5 ~ ψ 16
2 - 8
10
2412
ψ 15 ~ ψ 30
Products
Wire Drawing Mills
Used Machine
Associated Products
Automatic Warehouse
Mask Production Line
Tracebility